Christian Women Connection
Ladies, please do not wait to register for our State CWC Convention in April 27 and 28. We are now in the month of March which is time for registration. In fact, March 22 is the deadline! Another great convention is being planned.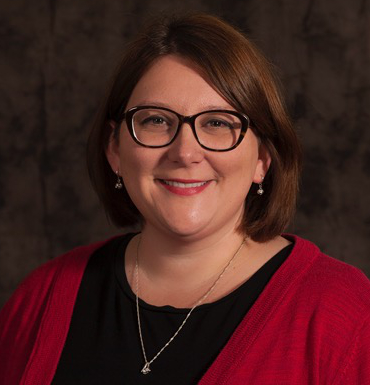 Rev. Mary Stephens, former National CWC Ministry Coordinator, will be our speaker. Rev. Mary Stephens is the Senior Pastor at South Side Church of God in South Bend, Indiana. With a heart for justice and a call to serve, Mary believes in the importance of being a welcoming presence in world of exclusion, advocating for overlooked and marginalized people, and championing a life of discipleship and holy living that reflects a love for God and neighbor.
Mary grew up in Northwest Ohio and graduated from Adrian College (Adrian, Michigan) with majors in Political Science and Psychology. She earned her Master of Divinity from Anderson University School of Theology and her Master of Business Administration from the Falls School of Business. An ordained minister in the Church of God, much of Mary's professional career was spent at Christian Women Connection where she was a Ministry Coordinator for twelve years. She served women in the Church of God through communications, programming, and leadership. In 2012, she was chosen to be a Hunger Justice Leader through Bread for the World, a collective Christian voice striving to end hunger at home and abroad, and in 2016 she was honored as an Agent of Change by Connect Faith Magazine. Mary lives in Mishawaka, Indiana with her husband Kenneth and son Henry.
Emily Clark will share her story about her time as Associate Pastor at Wounded Knee. Emily is originally from Kalamazoo, Michigan, and grew up in the Church of God.
Tonja Henry from Joseph Campau Ave. Church in Detroit will be our Worship Leader. Also, special music from their group "The Potters Hand" will be doing sign through music. Each president/leader should have received a packet with information and a registration sheet for the convention. Included in this e-action is a copy of the pricing package just in case a group has been missed. I have also included a note from Rachel Demos, Director of Programming, concerning a great fundraiser.
The thing that will make the convention great is your presence.
---
Pricing Packages for 2018 CWC State Convention
Pricing includes: Registration, lodging, 3 meals, 3 services.
Package 1 (4 to a room) $119.00 per person
Package 2 (3 To A Room) $129.50 per person
Package 3 (2 To A Room) $150.00 per person
Package 4 (1 To A Room) $212.00 per person
Package 5 Friday Evening Service, Dinner, Registration - No Lodging $53.00 Per Person
Package 6 Saturday 2 Services, 2 Meals, Registration - No Lodging $59.00 Per Person
Package 7 Friday and Saturday service, 3 meals, registration $89.00 per person
Please include on your registration form:
Package number for each person attending/grouped accordingly
Names of ALL women attending
Any special dietary needs: gluten free or vegetarian
Any handicap needs
We CANNOT make accommodations at a later date
Total money sent
We encourage you to bring your history books; we will display them in the back of the room. Distribute this information to your women and help arrange transportation for your group. Consider providing funds for your minister's wife and someone who has never attended. Send registration and money to:
Jean Lerch, 12395 Ferris Avenue, Grant, MI 49327; (231) 834-9611; jeanlerch@gmail.com
All Registrations Must Be In By Thursday. March 22, 2018
Any questions or concerns, please contact: Rachel Demos (586) 751-5247 or demosrd@yahoo.com
---
We will be having a fundraiser at the convention. Tell your ladies to be prepared to "SHOP ". We are asking each local to provide a fund raiser item or items to bring to the convention and sell. Find a theme for your group and see what you can come up with for the fund raiser. Ideas might include: movie basket, crafters delight, comfy nite in, gift baskets, fun at the beach, grab bags, jewelry. Mark the prices you feel the item or items are worth. If you have any questions, please call: Rachel Demos, 586/216-2285; demosrd@yahoo.com
---
Another date to remember is Oct. 10 – 13, 2019. This will be our next CWC National Convention at Myrtle Beach, South Carolina.
Connie Mashue, President
Michigan Christian Women Connection